As we start a new academic year, let's take some time to meet your Staff Council Executive Board!
President
Vice President
Treasurer
Secretary
Co-chairs of the Staff Welfare & Advocacy Committee
The Staff Welfare and Advocacy Committee is always happy to welcome passionate, action-oriented new members! We work closely with the People Center to improve staff benefits, training, and resources. We bring concerns and questions from the individual and collective staff to the attention of leadership and work diligently to resolve them.
Co-Chairs of the Staff Networking Committee
Interested in planning fun events and networking with your colleagues—aka the people who make our Champlain community so great? Then join the Staff Networking Committee! We are looking for people to help brainstorm ideas for events, as well as plan and organize said events. In the past we have hosted popular events like the Halloween Costume Contest & potluck, Holiday Cocktail/Mocktail event, Gingerbread House competition, Bingo, Trivia pop-up events, St. Patrick's Day Bingo, Coffee & Conversation, Summer Staff Party, and more!
Co-Chair of the Communications & Engagement Committee
We are recruiting new members! Among other things, we welcome new staff by attending New Employee Orientation and pairing each new hire with a staff ambassador, we update the staff council blog, and we facilitate the paying forward of the You Bowl Me Over Award. We have a lot of fun, and we would love to have you join us!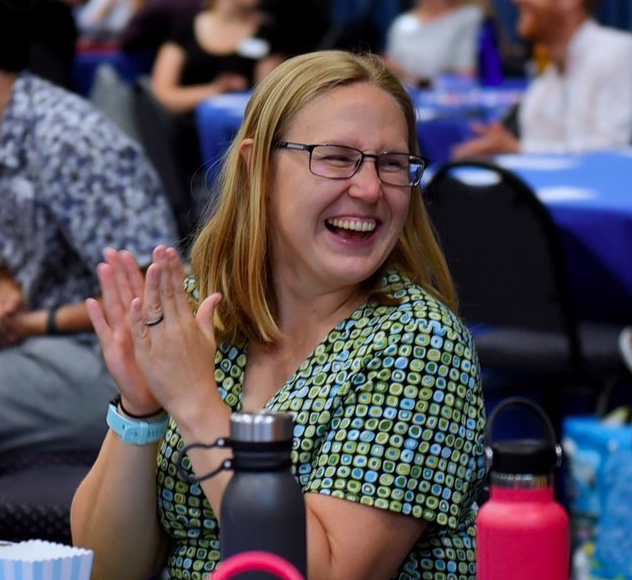 Co-Chairs of the Diversity, Equity, Inclusion & Belonging Committee
If you are interested in helping to push diversity, equity, inclusion, and belonging initiatives at Champlain College, then join the DEIB committee! Our goal for this year is to identify the present issues that our staff face in regard to diversity, equity, and inclusion, and how we, as a committee, can work to mitigate and resolve these said issues in an effective and efficient manner.